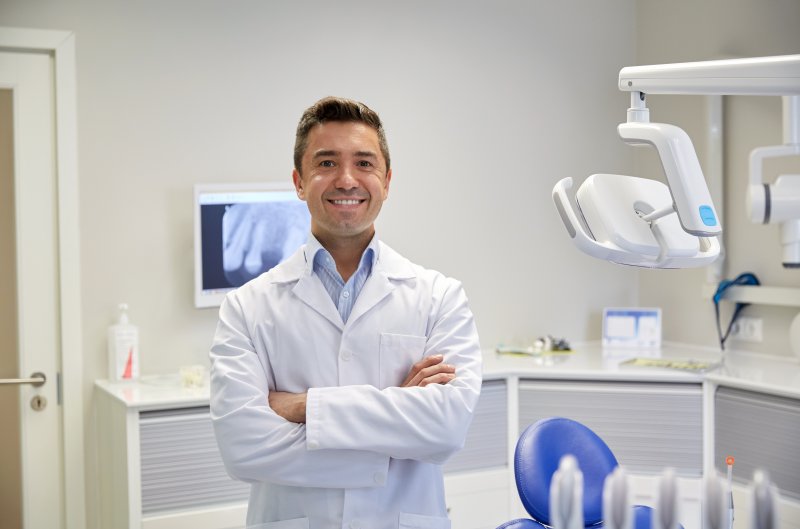 If you're embarrassed by your smile, you're not alone. Many patients are hesitant to visit the dentist's office even though they know it is the best place to receive care. Unfortunately, many individuals have had unpleasant experiences where dental teams made them feel worse about their oral health. Fortunately, your dentist is here to deliver help, not judgment. Learn what your dentist is really thinking and why they won't judge you for the state of your smile.
Why You Don't Need to Worry About Judgment
When it comes to visiting the dentist, you may feel as if you're under a microscope. While technically you are because of the need to examine your teeth and gums, there is no need to be concerned that you'll be judged for your smile. Here's why:
They've likely seen worse. Although you might think no one else could possibly have as many dental problems as you, there's a good chance that your dentist has seen cases that are far more serious and detrimental than yours.
The issue you're experiencing is likely fixable. It can feel as if the pain, infection, or damage will never go away, but the truth is that your dentist will likely be able to fix the problem. Using advanced technologies and effective solutions and techniques, they can improve your teeth and gums so that they look, feel, and work better in the future.
Your decision to seek treatment is a positive one. The fact that you are taking the step to seek professional help for your smile is one that your dentist will be happy about. Not only does it show them that you desire a healthier smile but that you want to minimize your risk for future problems.
What Your Dentist May Be Thinking Instead
While you're focused on whether or not you'll be judged the moment you walk through the doors of your dentist's office, the mindset of those taking care of your smile is likely to be focused on other things such as:
Why you haven't quit engaging in bad habits. Smoking, alcohol consumption, and eating too much sugar can wreak havoc on your smile. From cavities and gum disease to tooth loss and poor sleep, your dentist may inquire about your desire to cease these activities and habits so that it no longer affects your oral and overall health.
Why you didn't seek treatment early on? Choosing to put off a dental visit out of fear of judgment can lead to worsening symptoms that cause more serious harm to your smile. Instead of judging how your smile looks, they'll wish you sought treatment early on. Being able to treat your dental decay, periodontal disease, or infection as soon as it arises makes it possible to avoid more extensive and complex dental treatments.
Your dentist is your friend and ally. Judging is never something you need to worry about. Instead, focus on the positive aspects of seeing a dental professional who is there to help, guide, and deliver life-changing results.
About the Author
Dr. Alberto Lamberti earned a DMD degree from the Tufts University School of Dental Medicine in 2015. Practicing extensively in prosthodontics, he and his family moved to South Florida in 2020 where he works closely with patients who need help to address various dental problems. Believing a visit to the dentist should be a positive one, he strives to change the way others view the dentist's office. If you're concerned about being judged for your smile, contact us at (561) 338-7535 to learn more about what you can expect when you arrive.