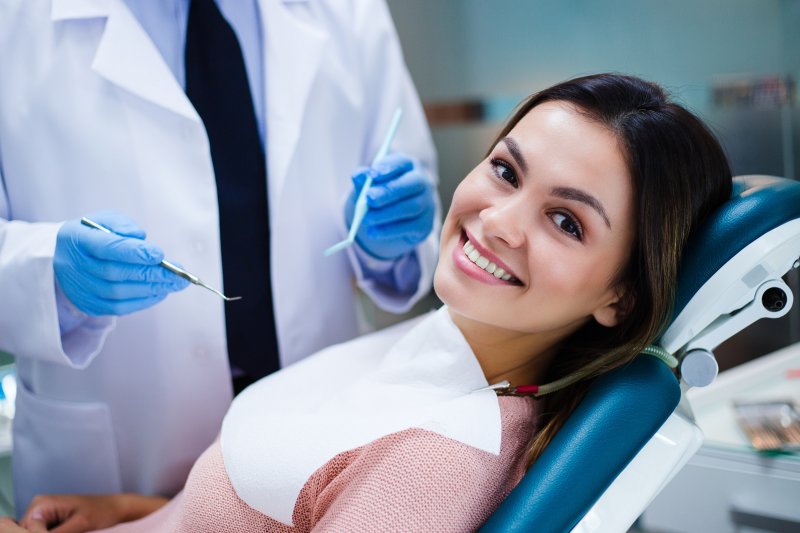 With the temperatures heating up, you're probably getting ready to head out for a memorable trip with family or friends. The sun, sand, and waves are all you can think about as you pack, but have you considered making an appointment to see your dentist before you go? If not, here are three reasons why you should schedule a dental visit before summer vacation.
You'll Lower Your Risk of Potential Dental Emergencies
No one wants to be on vacation when a dental emergency occurs. While certain injuries may be unavoidable (i.e., accidental falls), others like a nagging toothache can be prevented.
Seeing your dentist before leaving on your trip will ensure that there are no signs of decay, gum disease, or minor damage evident on your teeth. And if there are, your dentist can administer treatment to take care of the issue so that it doesn't become a problem while on vacation.
You'll Have Plenty of Time to Recover
Maybe your trip isn't planned until the end of summer, right before the kids go back to school. If this is the case, don't wait to schedule that necessary root canal. Instead, plan to have it done at the start of summer so that you have plenty of time to recover.
Instead of worrying about the pain while on your trip or recovering while flying for hours to your destination, go ahead and get it done ahead of time so that you can spend your time healing in the comfort of your own home.
Not only will this ensure that you are not distracted by packing and other pre-trip obligations while attempting to recover, but it will allow you to enjoy your vacation with family and friends without additional pain.
Your Teeth Will Be Prepared for Sweet Treats
Let's be honest, you are probably known for packing a treat bag that looks as if a five-year-old raided the local grocery store. These sweet and starchy treats are fine in moderation, but too much consumption can lead to cavities.
By opting to see a dentist before leaving on a road trip, you can be sure that your teeth undergo a thorough cleaning to remove any built-on plaque and tartar that might otherwise cause problems for your smile.
Instead of worrying about adding to the bacteria that is already there, your teeth will be in better shape should you decide to indulge in your favorite candy bar or bag of potato chips.
Don't let the summer months pass you by without scheduling an appointment to see your dentist. Whether it is a trip you have planned or time devoted to lying around the pool and enjoying the warmer temperatures, make sure your smile is in the best possible shape this year.
About the Author
Dr. Alberto Lamberti wants patients to get excited about summer. Not only does it mean beach vacations and enjoyable times spent with family and friends, but it's also an ideal time to take better care of teeth and gums. If you or a loved one wants to ensure a healthier smile, contact us at (561) 338-7535 to find out what we can do for you.