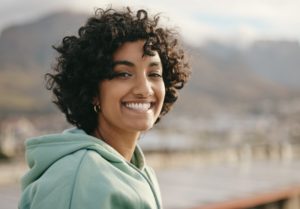 In the past decade, there has been a shift in current culture to accept mental health as an important part of one's overall well-being. To be thriving and healthy is not just limited to taking care of your physical health; you must tend to issues like anxiety and depression in order to thrive. These mental issues have now been proven to impact the overall quality of your life. They can even affect the state of your smile! Here's what to know about the link between mental and oral health.
Anxiety & Depression and Your Oral Health
Studies have revealed that mental conditions such as anxiety and depression can lead to an increased risk of oral health issues, such as:
Tooth decay: Mental stress can result in eating an excessive amount of comforting foods, which are usually high in sugar and refined carbohydrates. These foods fuel cavity-causing bacteria, eventually leading to tooth decay.
Chipped or broken teeth: Unconscious habits like chewing on objects like ice or pen caps can come about via stress, hopelessness, or boredom. These oral habits can weaken the teeth and easily break them.
Gum disease: Anxiety and depression have been proven to lower the immune system over time since these conditions can increase cortisol levels. When the body is unable to fight infections as well, it can leave the mouth more susceptible to inflammation of the gums.
How To Best Care for Your Mental and Oral Health
The good news is that there are ways to tend to both your smile and your mental health. Here are some helpful tips:
Visit your dentist every six months: Biannual dental checkups give your dentist not only the chance to thoroughly clean your teeth but treat any oral health issues before they become more serious. They can also provide personalized recommendations on how to best tend to your oral health in relation to your unique situation.
Keep up with your oral hygiene routine: While maintaining a regular dental hygiene routine can be challenging when dealing with a mental health issue, it's essential for keeping your teeth and gums healthy. By making it a priority to brush twice a day and floss daily, you can keep your smile healthy and help your mental health by adhering to a simple self-care routine.
Seek help: Visiting your general doctor will give you the opportunity to not only safely share what's going on with you but begin to get the help you need. A medical professional can assist you in identifying and accepting your mental health condition and provide you with the care you need and deserve.
Mental health issues are not uncommon and affect people from all walks of life. Although they can negatively impact even your oral health, your doctor and dentist can help get you back on track to a healthy mind and smile as soon as possible.
About the Author
Dr. Steven Feit has been keeping smiles whole, healthy, and beautiful for 30 years. He earned his Doctor of Dental Medicine from New Jersey Dental School and greatly exceeds the required amount of continuing education every year. With the use of customized plans and state-of-the-art dental technology, he can assist you with any of your oral health needs to keep your smile and overall well-being in top condition. To schedule an appointment, contact him through his website or call (561) 430-2705.