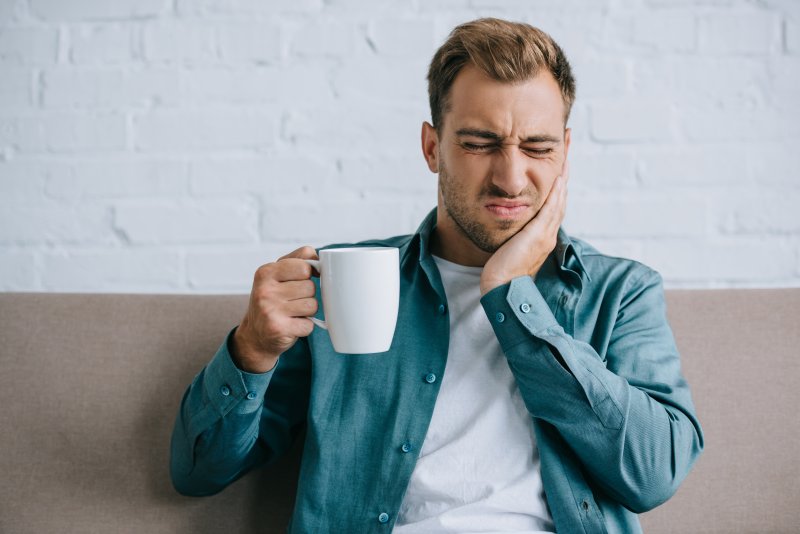 For some people, the only thing that causes more dread than a toothache is the prospect of going to the dentist to treat it. While visiting a professional is rarely as scary as you'd suppose it to be, you still might be the type of person who wants to avoid the dentist at all costs.
If that's the case, you might feel a fair bit of relief if you notice that your toothache suddenly goes away on its own. However, as you'll soon find out, that doesn't necessarily mean that you're in the clear. Here's why.
Why Did My Toothache Suddenly Vanish?
There are quite a few reasons why you could develop a toothache, but the most common is infection. If you've long suffered from tooth decay or gum disease, it's possible for the bacteria to eventually penetrate into the tooth's root. This is known as pulpitis. The root pulp is a bundle of nerve tissue, which is why bacteria infecting it causes such intense discomfort.
Over time, however, the bacteria may erode this nerve tissue to such an extent that you can no longer feel your tooth. If you've found that an enduring toothache has suddenly disappeared, this may have happened to you.
Do I Still Have To See A Dentist If My Tooth Doesn't Hurt?
As you may have gathered from this description, a toothache fading isn't actually a good sign. The root pulp is vitally important for supplying nutrients to the tooth, and without it, the tooth may die. Moreover, if the disease is allowed to progress, it may spread to other teeth.
If you've found that you can no longer feel a previously infected tooth, that's a very bad sign. This indicates that your tooth is very close to dying, which means that you should seek professional attention as quickly as possible.
What Can Be Done For My Toothache?
There are generally two options for a tooth that's been infected. The first is a root canal, which removes the infected root tissue from inside the tooth and replaces it with a substance that can retain the tooth's security. This is generally the better option, as it retains as much of the original tooth as possible.
In some cases, however, the infection may have damaged the tooth too severely for a root canal to be possible. In these cases, the only option is to extract the tooth so that the infection doesn't spread any further.
About Our Practice
Welcome to the practice of Alberto J. Lamberti DMD and Steven H. Feit DMD! When we come to the office every day, we endeavor to not only supply you with excellent dental care, but to make your oral healthcare experience as comfortable as possible! We make every effort to ensure that you feel heard and attended to from the moment you step into our office.
If you have any questions about a toothache, we can be reached at our website or by phone at (561) 338-7535.