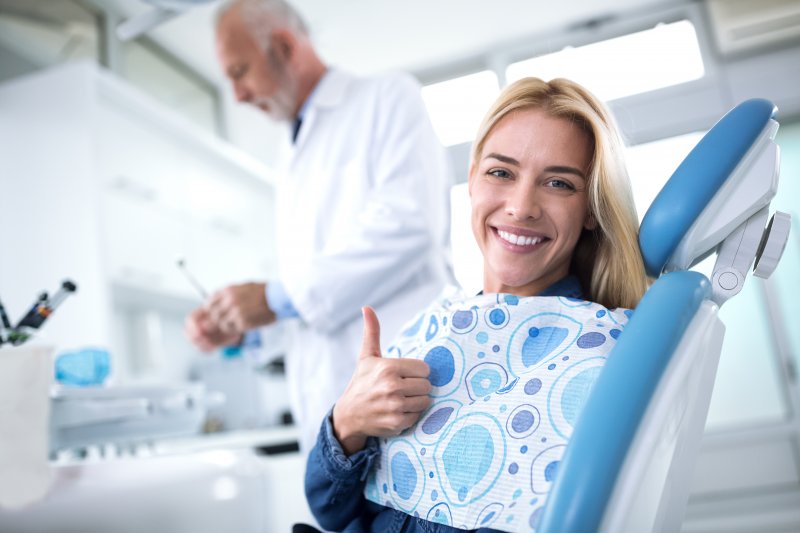 So, you've finally decided to seek out a dentist for cosmetic treatment—your smile will thank you later! But how do you know which cosmetic dentist will give your mouth the care, attention, and makeover it deserves? With so many available procedures and qualified dentists out there, you'll want to carefully begin narrowing your options. Here are a few things to consider when you're trying to pick a cosmetic dentist that will deliver the results you desire.
Seek Out Recommendations
Your family members and friends are a great starting point—ask around and see if anyone you know has had a pleasant experience with a particular dentist. You're much more inclined to visit a dentist's office if you've heard first-hand about what it's like. Maybe someone close to you has received cosmetic treatment that provided astonishing, life-changing results; the proof is in the pudding!
Check Their Training and Technology
Perhaps you have a certain procedure or treatment in mind; you'll want your dentist to be capable of performing it, so training and technology are two additional things to consider. Cosmetic dentists who receive ongoing training will have proof of being up to date on the latest techniques, and they will sport all the necessary tools and equipment. You can also usually check the dentist's bio on their website to see which professional organizations they're a member of; these types of memberships showcase a dentist's skills and commitment to a particular field.
Look At Reviews and Before/After Pictures
It's not a bad idea to look at a dentist's work prior to making your decision. Many dentists can provide photos of real patients so you can see their results for yourself. Before and after photos can be very enlightening and encouraging; dentists often take pride in the work they do. And although word of mouth reviews (from people you know) are ideal, online reviews can sometimes be credible and informative, and give you a better idea of what to expect; a five-star review must mean something!
Consider Your Needs
Consider all your needs—not just your dental needs, but also your financial needs or any special care that you might require. Maybe you need an affordable treatment option, or something high-end and super specialized. Maybe you'd prefer to have a written treatment plan laid out for you, detailing the specifics of the process, to put any doubts to rest. Or maybe you need the procedure done within a certain timetable; everyone's situation is different and requires individual attention. Once you've thought about your needs beyond your teeth, be sure to talk to your prospective dentist and let them know; you'll want them to accommodate you.
There can be a lot of different things to consider when trying to pick the right cosmetic dentist for you. But when something as valuable as your smile is at stake, you don't want to take any chances. By using these 4 tips, you can quickly narrow your search and easily make the right choice.
About the Author
Dr. Steven H. Feit received his DMD from the New Jersey Dental School and has served the dental needs of the greater Boca Raton community for 30 years. His practice offers a wide range of services, including cosmetic options like veneers, metal-free restorations, dental bonding, in-office and at-home teeth whitening, and many others. If you have any questions about cosmetic dentistry or would like to schedule an appointment, please reach out to Dr. Feit through his website or by telephone: (561) 338-7535.