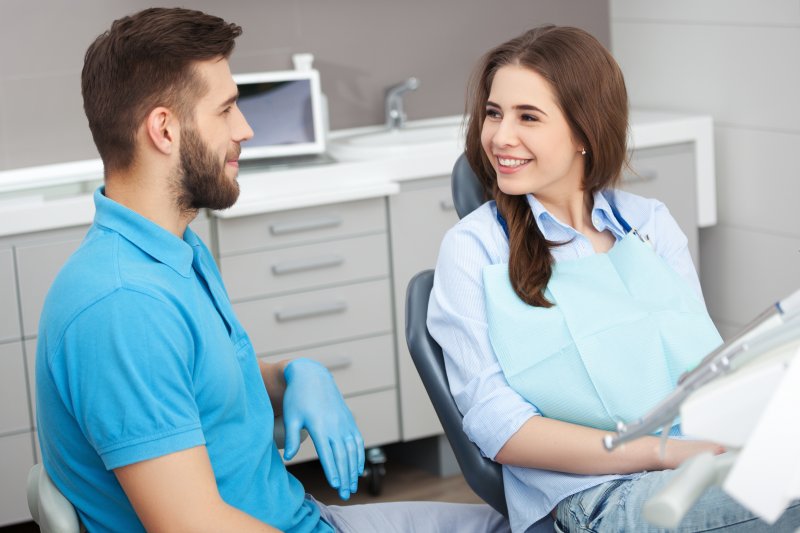 If you're about to get dental implant surgery, then you're most likely looking forward to the end results! After the entire process is completed, you'll be able to enjoy your everyday life with your new smile. Before undergoing your procedure, however, there are steps you should take to ensure there are no complications or surprises. Read on to learn three ways you can prepare for your appointment.
#1: Be Well-Informed Beforehand
During your initial consultation, your dentist will discuss your treatment plan with you. This includes the kind of implant you'll receive, the timeframe, the recovery process, and your after-care instructions. If you have any questions at this time, then you should definitely free to ask them! Your dentist will want you to feel completely comfortable and confident in the plan before proceeding. In this way, you'll also understand what to expect and be more prepared to follow the guidelines for a safe treatment.
#2: Plan for Your Surgery Day
Since your surgery will likely include sedation to keep you and your mouth relaxed, you should make arrangements for arriving at your appointment. Find someone who can bring you to the dental office and wait for your procedure to be over so they can drive you back home.
Your dentist will probably also advise them on the kinds of foods you should eat, that way they can help prepare your meals while you recover. This can be helpful if you have other responsibilities that you won't be able to attend to on the day of your procedure.
#3: Follow the Pre-Op Guidelines
Part of being prepared for your dental implant surgery is to follow the pre-op instructions exactly. Some complications can occur during the procedure if certain tasks aren't done, such as the fasting requirement for sedation therapy. To avoid any issues or having to reschedule your visit, it's safest to stick to the guidelines your dentist will provide you.
With these few steps in mind, you can ensure your surgery and after-care go as smoothly as possible! And if you still have any questions before your appointment, your dentist is always happy to help.
About the Author
Dr. Steven H. Feit is an active member of several organizations, such as the American and Florida Dental Associations, and The Dawson Academy. He received his dental doctorate from the New Jersey Dental School and regularly seeks continuing education training to remain up-to-date on the latest dentistry practices. With a passion for delivering outstanding and modern dental care, he offers multiple advanced treatments, including dental implants. If you want to know more about preparing for dental implant surgery, visit his website or reach him at 561-338-7535.