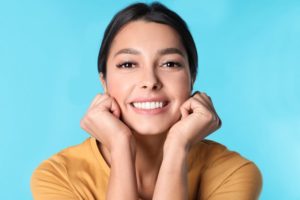 Have you been thinking about visiting a cosmetic dentist in Boca Raton? Perhaps you want to prepare your smile for a when masks are no longer necessary, or maybe you just want to treat yourself to a new look. In any case, there is a good chance that your dentist can help you reach your goals. Still, it is understandable if you are on the fence about committing to any sort of treatment. You might be wondering if cosmetic dentistry is really right for you. Let's talk about a few indications that you should schedule an appointment.
You Want to Improve the Appearance of Your Teeth
Cosmetic dentistry encompasses a wide range of treatments, including ones that can create subtle changes in your smile as well as ones that can completely change the way you look. A few of the most popular services include:
Teeth whitening in Boca Raton. This is ideal for patients whose teeth are yellow or dark due to genetics, age, certain medication, or staining from foods and beverages.
Veneers or Lumineers. These treatments involve the use of thin pieces of porcelain that disguise chips, cracks, discoloration, and even minor misalignment.
Dental bonding. Bonding involves the use of a tooth-colored resin to reshape teeth. It looks similar to veneers at first, but it is less durable.
Meta-free restorations. Metal-free crowns, bridges, and fillings can replace old metal restorations to help your teeth achieve a natural, uniform look.
You Have Good Oral Health
Cosmetic dentistry is primarily for people whose oral health is already fairly good. You should be free of active gum disease, untreated cavities, and other issues that might interfere with the results of your cosmetic treatment.
If your oral health could use some improvement, your dentist will design a treatment plan to address any existing issues. Restorative procedures often have inherent cosmetic benefits! For example, treating gum disease can stop your gums from looking red and swollen. Later, once your mouth is healed, you may begin to think about undergoing some elective aesthetic procedures.
You Are Financially Prepared
It's extremely rare for dental insurance to cover cosmetic procedures, so you should be prepared to pay for your own smile transformation. The lowest price treatments, such as professional teeth whitening, are typically a few hundred dollars, while more extensive procedures can cost thousands. Your dental team will be able to provide you with a personalized estimate during your consultation. Most practices offer flexible payment options, such as financing, to help patients afford their dream look.
Are you thinking about upgrading your smile? If there is anything you dislike about the way your teeth look, you are in good oral health, and you are financially prepared, there is a good chance that cosmetic dentistry is a perfect fit for you!
Meet the Practice
Dr. Steven Feit is a cosmetic dentist and prosthodontist with more than 30 years of experience. His advanced training equips him to handle even the most complex cases, and his patients consistently rave about the results from their treatments. If you would like to learn about your options for transforming your smile, he would be pleased to speak with you. Contact our office at 561-338-7535.