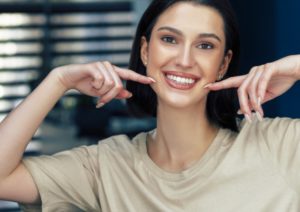 Would you like to enhance the appearance of your teeth? Your cosmetic dentist in Boca Raton is ready to help you reach your goals. But are you holding back from scheduling your consultation because you are afraid of what your procedure will feel like? There is no need to worry. If you partner with an experienced dentist who uses advanced technology, you can look forward to a comfortable experience.
The Dental Vibe for Easy Injections
The Dental Vibe is a remarkable instrument that makes numbing injections a different experience from what most people are used to. The device vibrates the gum tissue so your brain doesn't even feel the injection when your dental team is administering local anesthesia. Once the anesthesia takes effect, your dentist will be able to begin working to enhance your smile while you simply relax and look forward to your treatment's results.
Spa-Like Amenities
There are countless cosmetic dentists, but only a handful go the extra mile to make their patients feel welcome and relaxed. Look for one who offers extra amenities, such as televisions in the operatories, a warm towel to add a touch of coziness, or complimentary beverages. Of course, some amenities might be limited during COVID-19, but you can still count on your dental team to do everything they can to make you feel like the practice is your home away from home.
Sedation
Sedation is a special comfort enhancement technique that uses medication to induce a feeling of relaxation and well-being. Your sedation dentist in Boca Raton might offer a few different options to help you relax. One popular method is oral conscious sedation. All you have to do is swallow a pill before your appointment (no needles necessary!) and wait for the medication to take effect.
After You Go Home
Once you complete your appointment, you might find that you experience a bit of soreness or sensitivity as a result of your treatment. Here are some tips to help you enjoy a smooth recovery:
Take OTC medications if necessary. Ibuprofen or another over the counter medication may be useful during the first few days after a procedure, especially if the procedure involved significant modifications to your teeth (for example, if your teeth were prepared for crowns or veneers).
Be careful about what you eat. Your dentist may advise you to temporarily avoid hot, cold, and acidic foods and beverages.
Call your dentist if you have questions. If you are unsure about what to do after your appointment, or you experience any unexpected sensations in your mouth, don't hesitate to get in touch with your dental team.
Cosmetic dentistry is comfortable dentistry! Using a variety of comfort control techniques, your dentist can make your journey to your ideal smile as easy as possible.
Meet the Dentist
Dr. Steven Feit is a cosmetic dentist and prosthodontist with decades of experience. He has invested in the Dental Vibe, and oral conscious sedation is available in his office. Creating a positive experience for his patients is one of his top priorities. If you are interested in veneers, teeth whitening, or any other smile-enhancing treatment, contact our office at 561-338-7535.