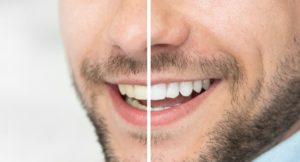 Gift giving is in season 365 days a year, but it is at the forefront of most people's minds during November and December. Have you been trying to decide how you can show your dear ones that you care? Instead of purchasing a gadget that will be soon be out of date or a pretty knickknack that might end up permanently stored in a box, consider gifting professional teeth whitening in Boca Raton instead. Let's talk about why this cosmetic treatment is a great way to say, "I love you."
The Benefits of Teeth Whitening
Giving teeth whitening as a gift comes with several potential benefits:
It can boost self-esteem. People with beautiful teeth are more likely to feel at ease in social situations. If your loved one is a little hesitant to let their personality shine, a whitening treatment might help them come out of their shell.
It could improve your loved one's health by motivating them to smile more. Research indicates that smiling can reduce stress levels and that a positive attitude can boost the immune system.
The appeal is universal. If your loved one is a challenge to buy for, teeth whitening may be the perfect gift for them. After all, who doesn't love a beautiful smile?
It's a nice treat. Do you have someone in your life who is always giving to others but who hesitates to spend money on themselves? A teeth whitening gift can encourage them to indulge in some much-needed self-care.
How to Gift a Teeth Whitening Treatment
Here are a few tips to help your plan to give teeth whitening go off without a hitch:
Do not buy over the counter products. Over the counter whitening products often produce mediocre results at best. In some cases, they can even cause painful sensitivity.
Talk to a cosmetic dentist in Boca Raton. Learn which whitening treatments are available in your dentist's office. If you know a bit about your loved one's dental health, you might be able to get a fair idea of whether teeth whitening is right for them. (For example, it might not be a fit if they have restorations on their front teeth.)
Make sure your loved one knows what to expect. If your dentist has a brochure about teeth whitening, you can include that in the gift package you give to your loved one. They should have a fair idea of what the treatment involves and how they can maintain their results afterward.
Do you want to brighten up the winter months for your loved one? Giving them a teeth whitening treatment may be the perfect way to do just that!
About the Author
Dr. Steven Feit is a prosthodontist and general dentist in Boca Raton with decades of experience. Smile Perfected teeth whitening is among the many services he offers. If you would like to give a brighter smile as a gift to your loved one — or a gift to yourself — our team will be pleased to help. Contact us at 561-338-7535 for more information.