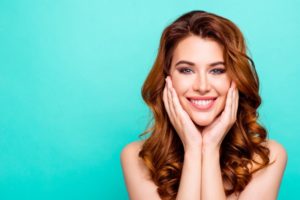 Would you like to enhance your smile? Perhaps you wang to get rid of dental stains, repair a chipped tooth, or finally say goodbye to that annoying little gap between your front teeth. Regardless of what you would like to accomplish, it is important that you partner with a cosmetic dentist in Boca Raton who will help you reach your smile goals as easily as possible. How can you find your ideal cosmetic dentist? Let's discuss some practical tips.
Check Out Their Credentials
The American Dental Association does not recognize cosmetic dentistry as an official specialty. Therefore, any oral health doctor can label themselves a "cosmetic dentist." It is important that you look beyond that superficial title and dig deeper into a dentist's credentials. How many years of experience do they have? Do they regularly participate in continuing education? Are they trained in prosthodontics?
Investigate Their Services
Are you interested in a specific cosmetic service? You should find out whether any dentist you are considering offers that particular treatment. For example, you may feel that minimal-prep veneers, like Lumineers, would be a better fit for you than traditional porcelain veneers. Since not all practices offer Lumineers, you should double-check a dentist's menu of services before you schedule an appointment.
Read Their Reviews
Reading reviews of a practice can tell you much about a dentist's personality and how their staff interacts with patients. For example, reviews may tell you if a dentist is friendly, if they listen well to their patients, and if past patients were happy about the results of their treatment.
Ask About Comfort
Some cosmetic treatments, such as porcelain crowns or veneers, require that the underlying teeth be modified. If that prospect makes you feel a little nervous, it's best to choose a dentist who offers sedation options. Some dentists also have technology that allows them to painlessly administer local anesthesia.
Consider Convenience
Of course, convenience is not the primary factor that should influence your choice of cosmetic dentist. However, it is still important. The dentist should be in a location that is easy for you to travel to, especially if you plan on pursuing a treatment that will require multiple appointments. Also, you may want to ask the dentist if they have any vacations planned that might affect the timeline for your treatment.
Know Your Payment Options
Dental insurance does not usually cover cosmetic treatments. Therefore, if you do not want to pay for the entirety of your smile makeover upfront, it may be wise to work with a dentist who offers financing options.
Applying the above tips in your search for a cosmetic dentist will help you find the ideal doctor to transform your smile.
About the Author
Dr. Steven H. Feit is a cosmetic dentist and prosthodontist in Boca Raton. He has more than 30 years of experience, and he is committed to honing his skills through regular continuing education. In fact, on average, he participates in 120 hours of continuing education each year. He offers a broad range of services and comforts. To learn more about Dr. Feit and how he may be able to serve you, contact our office at 561-338-7535.