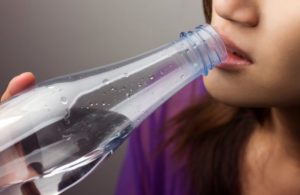 Dry mouth is extremely uncomfortable. It can make it difficult for you to enunciate words and properly enjoy your favorite foods. However, the problems associated with dry mouth go even further that that. In this blog post, a dentist in Boca Raton will discuss why dry mouth is a threat to your oral health, what may be causing your dry mouth, and how a dental professional can help you to deal with it.
Dangers of Dry Mouth
Saliva is one of your mouth's main defenses against tooth decay. It helps to rinse away bacteria and food particles, and it contains minerals that help to fortify your teeth. When your mouth is dry on a long-term basis, you are at a greatly increased risk of suffering from cavities. Gum disease, bad breath, oral thrush (a fungal infection), and problems with dentures are also more likely.
Causes of Dry Mouth
There are numerous possible causes for chronic dry mouth, including:
Some medications that are commonly prescribed for depression, blood pressure, bladder control, and Parkinson's disease are known to have dry mouth as a side effect. Even some over the counter medications, such as allergy medications, may cause dry mouth.
Medical conditions. Certain chronic diseases, including diabetes, depression, and hepatitis C, are often associated with dry mouth.
Mouth breathing. If you often breathe through your mouth, whether it is due to allergies, an anatomical abnormality, or other factors, you are more likely to have a dry mouth.
How to Deal with Dry Mouth
If you suffer from chronic dry mouth, it is important that you consult with your dentist. You may need to visit them more often than once every six months so they can monitor how your dry mouth is affecting your oral health and address new cavities as quickly as possible. They might also give you regular fluoride treatments that will help your tooth enamel to be as strong as possible despite your dry mouth.
Additionally, your dentist can offer some tips you that can use to lessen the effects of dry mouth. For example, they might suggest that you:
Suck on sugar-free candy to stimulate saliva production
Regularly sip water throughout the day
Cut back on foods and drinks that can worsen dry mouth (like anything that is very salty)
Use a mouthwash that is designed to combat dry mouth
Use an over the counter saliva substitute
Talk to your primary care practitioner about changing medications that cause dry mouth
Dry mouth is more than a discomfort. It is a real danger to your oral health! Use the above tips to deal with this troublesome condition.
About the Author
Dr. Steven Feit is a dentist and prosthodontist in Boca Raton with over 30 years of experience in his field. He offers numerous services that can help patients who are suffering from dry mouth and other dental conditions. If you have any concerns about your oral health, he is ready to serve you. Contact us at 561-338-7535 to ask questions or schedule a consultation.